Careers in Gas Detection
The field of gas detection offers a broad range of career opportunities. Whether you have prior relevant experience or are a fresh graduate looking for an exciting career, our Member companies will be pleased to hear from enthusiastic applicants interested in the following areas:
Gas detector and analyser manufacturing
Production personnel, quality assurance supervisors, product certification officers and manufacturing managers are all required to ensure that gas detectors and supporting equipment meet strict requirements that ensure the products are safe and save lives. Gas detection equipment must meet strict national, regional and global standards; factories are inspected regularly for compliance and companies must have robust ISO 9001 quality management systems in place. The best gas detector manufacturers employ lean manufacturing, SAPS, and six sigma management tools.
Servicing, field calibration, and maintenance
The job is not done when the product leaves the factory gates. Field maintenance and regular servicing and calibration are continual responsibilities to ensure accurate, safe monitoring and detection. Field staff are on the road, and must be both skilled and knowledgeable. As this work is frequently in hazardous environments, it is important to always act with safety the uppermost concern.
Sales and marketing, technical support
A career in Sales and Marketing or Technical Support naturally requires that you have good rapport with customers. Your job is to educate them, help solve problems, tackle new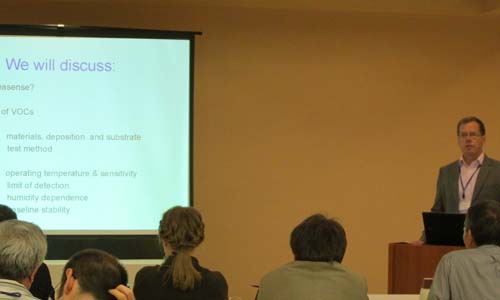 challenges, and provide competent, reliable service. Each company relies on a core group of creative people to develop the company's next generation of products and services, and thenit needs people to sell them. If you like working with people, have lots of enthusiasm, and enjoy the art of persuasion, Sales may be the career for you. Marketing in gas detection offers a different challenge. Customers want to be safe and at the cutting edge of technology; but frequently these are contradictory goals that require a new attitude towards marketing. If youlike solving problems, you'll likely find a rewarding career in technical support.
Research and education
Gas detection is a broad market that needs scientists, engineers, and people with business skills from many disciplines to do research: physical chemistry, electrochemistry, and analytical chemistry; physics and materials science; mechanical, software, and electronic engineering, and business modeling. Equally important is the role that teachers play in educating the next generation about our environment, health and safety, and the fundamentals of gases and gas detection.